OCTOdent Extraoral Aerosol Suction
Leading the industry in safety for Aerosol Suctioning and Scavenging in dental, medical, and laboratory settings.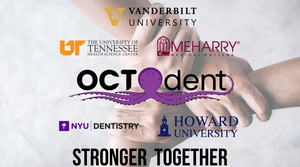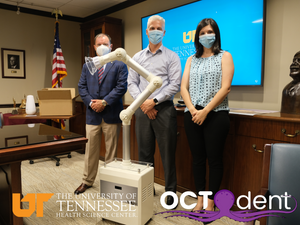 Stronger Together
OCTOdent will be partnering with UTHSC to provide students, patients, and educators with our industry leading Extra-oral Aerosol Scavengers. We stand with UTHSC as they execute the highest standards in safety and education for the next generation of dentists and hygienists.
A word from Associate Dean, Jeffrey H. Brooks D.M.D.
"The University of Tennessee Health Science Center recently purchased over 110 OCTOdent HP units that are now serving as one of many critical components of our infection control strategies in the College of Dentistry's "pre-doc" and "post-graduate residency" clinics. We are thrilled with how well these systems have functioned under constant daily use by our residents and students. As part of our commitment to patient and provider safety, we have mandated that the OCTOdent units be used for any aerosolizing procedures within our clinics. We take comfort knowing we have implemented every safety measure possible to protect our students, educators, and patients."
Representing UTHSC and OCTOdent are Executive Associate Dean, Jeffrey H. Brooks D.M.D (left), OCTOdent founder, Chad Jensen D.M.D (center), and OCTOdent CEO, Danielle House (right).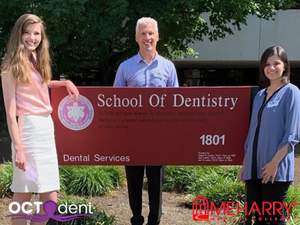 Dental Education And Safety
Our team had a wonderful time visiting with the great staff and educators of Meharry Medical College School of Dentistry! We admire their commitment to the highest standard of safety for their students, educators, and patients.
Highest CFM in the industry
With its sleek office design and quiet operation, it is amazing that it has so much power.
Large wet/dry shop vacs commonly max out at 150 CFM.
The OCTOdent Aerosol Suction XT tops out at a blistering 200 CFM. For average operatory size of 12' x 16',  that is over 8 complete air exchanges per hour!
Blog Post: CFM vs kPa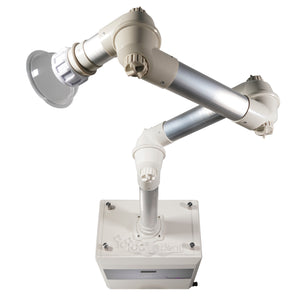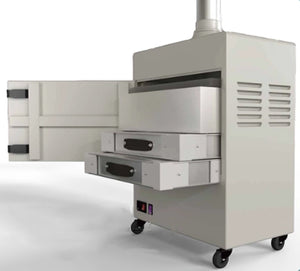 Hospital Grade Disinfection
Concerned about COVID-19 and it's impact on your practice?
6-Stage UltraHEPA™ Filtration
1. Washable Pre-filter
2. Moisture Absorption Filter
3. UltraHEPA™ H13 Filter Activated
4. Active Carbon Filter
5. Double UV-C Filtration
6. PLASMACLEAR™ Filtration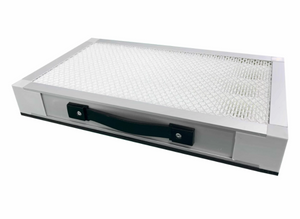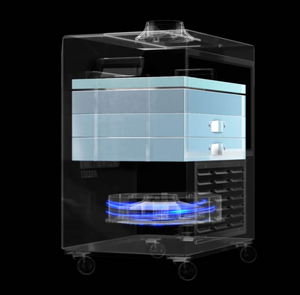 Cleaner Air
Don't fall for systems that only have 2-3 filters or sterilization methods, or worse, combine filters leaving confusion about which filter is doing what. 
The OCTOdent Aerosol Suction has a clear division of labor utilizing 6-layers of separate filtration, disinfection, and santitation designed for the highest standard of indoor air quality discharge.
Research Post: UltraHEPA™ Filtration and COVID-19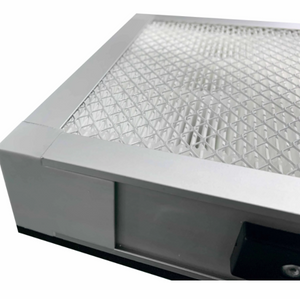 Size Matters!
Don't get caught by small cheap filters that get clogged or reduce airflow. Our filtering medium utilizes space to the max to keep our footprint small, but filtration surface area large.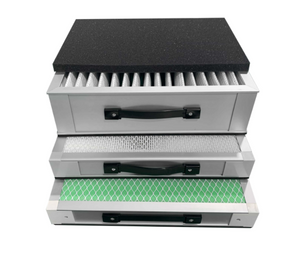 Intelligent Design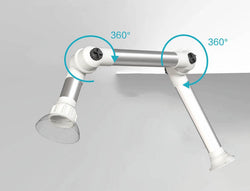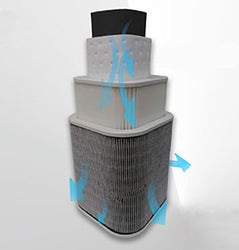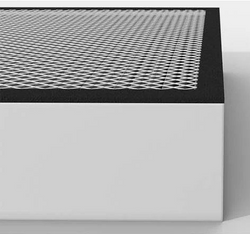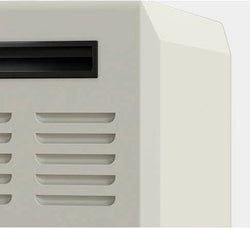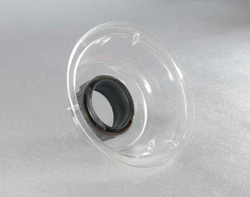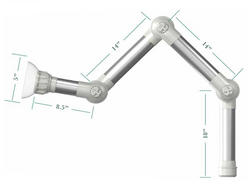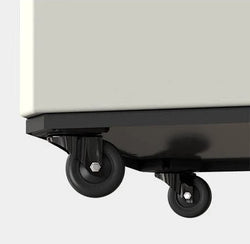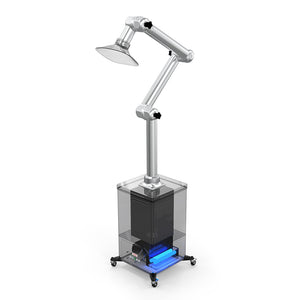 20 Watt UV-C Lamp
Our high intensity UV-C Germacidal Lamp destroys bacteria and viruses like COVID-19 by rapidly breaking down RNA and DNA to sterilize and disinfect the air you and your patients breathe.
Research Post: UV-C radiation and Ozone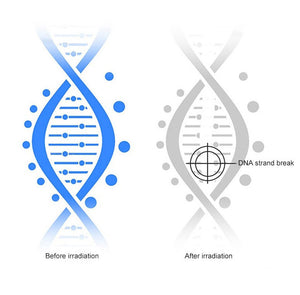 Breathe BETTER Air
Much like sunlight does in the atmosphere, PLASMACLEAR™ technology produces a natural bio-climate rich in positive and negative ions. 
These ions clean and disinfect the air destroying bacteria, viruses, fungi, and prions while producing no harmful ozone.
This natural balance of positive and negative ions is highly present outdoors in nature but deficent in indoor air quality.
Research Post: PLASMACLEAR™ Technology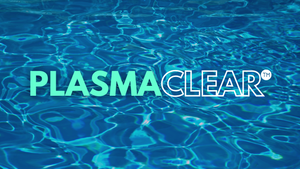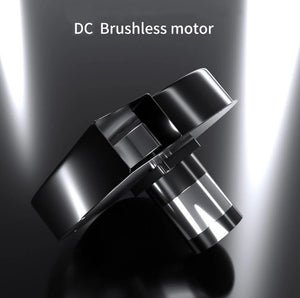 High Quality Long Lasting Components
OCTOdent suctions are fitted with a high output, energy efficient DC Brushless Motors
Testimonials
"I would've had to quite literally CLOSE MY DOORS without my XT unit. So I'd like to thank the OCTOdent family on behalf of my clients for keeping Sinus Ninja going and in practice."

Dr. Frank Aversano
"I have seen an increase in cleanliness in my operatories now that the OCTOdent is on all the time. And when I use air abrasion, the OCTOdent works beautifully in pulling the air abrasion particles away from my patients."

Dr. Jeffrey Hoos
At our office we got
them for every room! A must have!

Carla DiBenedetto (Interlaken, NJ)
"I continue to be amazed by your company's attention to its customers needs, and the ease of using customer service when a problem arises. Thanks for letting me know that you will forward a new dome to us to replace the broken one!!
This is my second request for rectifying a small problem after purchasing 3 of the XT models, and each time the customer service care was immediately in problem resolution mode and helping me, the client!!
Especially during this pandemic, it is helpful to know that Octodent is a reputable company that wants its customers to be happy with their product and will value the relationship with the client to fix the problem. The XT model is incredible at capturing aerosols and does exactly as stated. I will continue to use this product even after the pandemic because it creates a healthier environment for staff and patients. There were many choices when searching for an extra oral suction system, I guess that luck was with me when I made the decision to order from Octodent because the product is only as good as the service and company that stands behind its products. Thank you again to you and to Dr. Jensen.

Sandra Lender, DMD"
Multiple Unit Discounts
Use promo code SAVE100 at checkout to receive a $100 off multiple units. 
Subscribe to our newsletter
Promotions, new products and sales. Directly to your inbox.